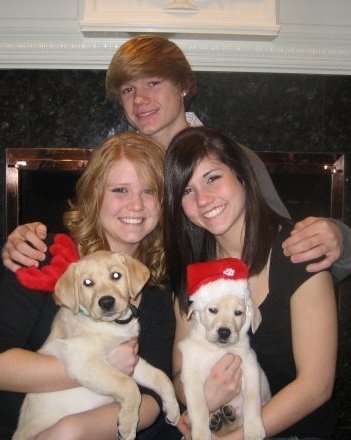 Jim & Dacia Kearns have owned and operated Nutri Life Pet Products since 2003, in Huntley, Illinois. Together they work to create a respectful work environment, with diligent focus on Pet Parents and their concern for excellent animal nutrition. Nutri Life Pet Products is a holistic, high quality pet food line, offering All Life Stage formulas at a value price point.
Jim Kearns built a reputation as a respected full line pet food distributor for 20 years, making industry wide relationships with pet food manufacturers, retail stores, and breeders. Jim recognized the pet owners desire for a naturally preserved pet food, supported by holistic nutrition, and containing the highest quality USA sourced ingredients. In response to consumer need, Nutri Life Pet Products evolved. The product line became reality with Dacia Kearns creating the name Nutri Life, with the logo "Holistic Nutrition For Life", and corroborating with a design team on packaging that reflects an appreciation for natural goodness.
Keeping with the vision for complete and holistic nutrition, Nutri Life Pet Products offers seven all life stage dog formulas and one adult cat formula , containing top quality and locally sourced ingredients of fruits, vegetables, and always real meat first. Each Nutri Life formula contains no corn, no wheat, no soy, and is naturally preserved with mixed tocopherols. A Grain Free dog food line is available in five different formulas, all featuring real meat: Beef, Chicken, Duck, Fish, or Pork.
Nutri Life Pet Products proudly provides for your pets' needs , is manufactured at a USDA inspected plant in Wisconsin (in America's Heartland), and is backed by the integrity of a family- owned company.